PRESTIGE PROPERTY MANAGEMENT
Prestige Property Management and Services is the top management and property service company in Massachusetts. We currently manage 500-plus units throughout Massachusetts, mainly in Worcester County, but also spread throughout the state to areas like Fall River, Attleboro, Springfield and more. Having experience as an owner, we take pride in our work and understand how important your investment is. We strive to provide the best service we can for a reasonable price. Our team consists of office managers, contractors, maintenance men, landscaping team, construction team and our own electrical division, allowing us to handle everything efficiently and within reason so you can make the most of your property with as little hassle and worry as possible. If you're looking for a responsive, knowledgeable, diligent company, you have come to the right place. Contact us today for more information and to answer any questions you have. 
Joshua's story is one truly of coming from the bottom. Having been fostered by his aunt and uncle, and losing parents to drug addiction, most would say Josh had all the cards played against him. After earning his bachelor's degree from Fitchburg State University, he had not found his passion. He started researching real estate and shortly thereafter, Josh's real estate career started after getting married and fostering three children, and by buying a four-family home in Gardner, Mass. He quickly became fascinated by real estate and all it had to offer, from contracting to creative financing. His first venture after his first home was a short-term rental in Orlando Florida … it was short-lived, as it became one of his biggest learning lessons in real estate and business, so he decided to dial it back and focus locally to start where he could build what would soon become the brand Prestige. 
From a Beat-up Truck to a Thriving Property Management and Construction Business: The Inspiring Story of Josh's Company
The company started off with a beat-up truck, "old Betty," a $200 mower and a $150 blower. With landscaping experience, they just started tinkering around and getting a few jobs mowing lawns, cleaning properties, etc. Come winter, they had to figure out their next step, which would be plowing and painting. Having turned a couple of apartments on his own, Josh started to offer apartment turns for a service, providing both painting and flooring services. This led to getting his first clients in property management. Within a few years of managing his own real estate, he went off and started offering the service he built his company around — property management –and suddenly, the business blossomed. By the end of the second year in business, the company managed 75 units, and since then has nearly doubled in size each year, now managing more than 500 total units. In addition to this, the firm's construction team grew rapidly and to date, the company has turned and renovated more than 225 apartments, flipped six homes, built new construction, and is now providing any and all construction services with many partners, contractors and tradesmen who have decided to join the team. 
Beyond Business: Josh's Journey of Giving Back and Impacting Lives through the Make-A-Change Foundation.
Josh learned fast how to be an incredible property manager, and construction manager by dedicating his life for nearly a decade to learn all facets of real estate … but the thing that matters the most to him is the ability to give back in the world. Josh and his wife have founded the Make-A-Change Foundation, which is dedicated to providing life-changing experiences and education to foster children and orphans. With the Prestige team, they are dedicated to making an impact in this world beyond their own success by bringing light and love to children in need. Having come from nothing, being fostered as a child, to being able to adopt three of his incredible children with his wife during this journey has provided what Josh believes to be a competitive advantage at Prestige — providing incredible service, and able to make incredible impact a reality. As one of Josh's mentors and friends, Cole Hatter, would say, "Let's Make Money Matter."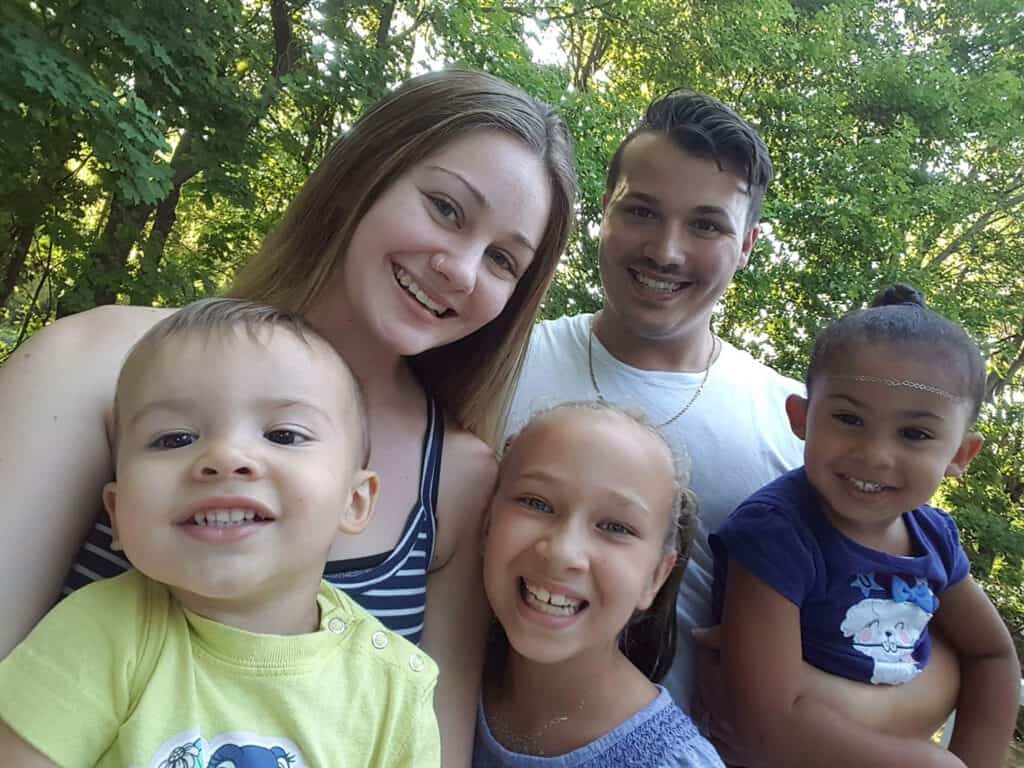 His name is Dominic, but he goes by Dom, and he is an entrepreneur who is passionate about business, construction, and real estate. He attended a technical high school and studied electrical, becoming a journeyman electrician at the age of 21. Dominic started his own company called Prestige Electrical Contractors, which focuses on using modern technology to make homes more energy-efficient and unique. A few years ago, he obtained a Master Electrical License to expand his business. Dominic is committed to being a for-purpose business, meaning that he is focused on growing his business while also making a positive impact on the world around him. He has a passion for helping people and making a difference in his community. Apart from his work in electrical contracting, Dominic has also developed a strong interest in real estate. Over the past five years, he has flipped multiple properties and enjoys being a landlord. He finds joy in transforming a run-down property into a beautiful home that someone will love. Dominic's most important role in life is being a father to his daughter, Leigha. She is about to turn six, and he finds being a dad to be the most rewarding job he has ever had. He is grateful for the opportunity to watch her grow and learn. Overall, Dominic is a tech-savvy, driven individual who is always looking for new ways to grow and learn. He is passionate about his work, his family, and making a difference in the world around him.